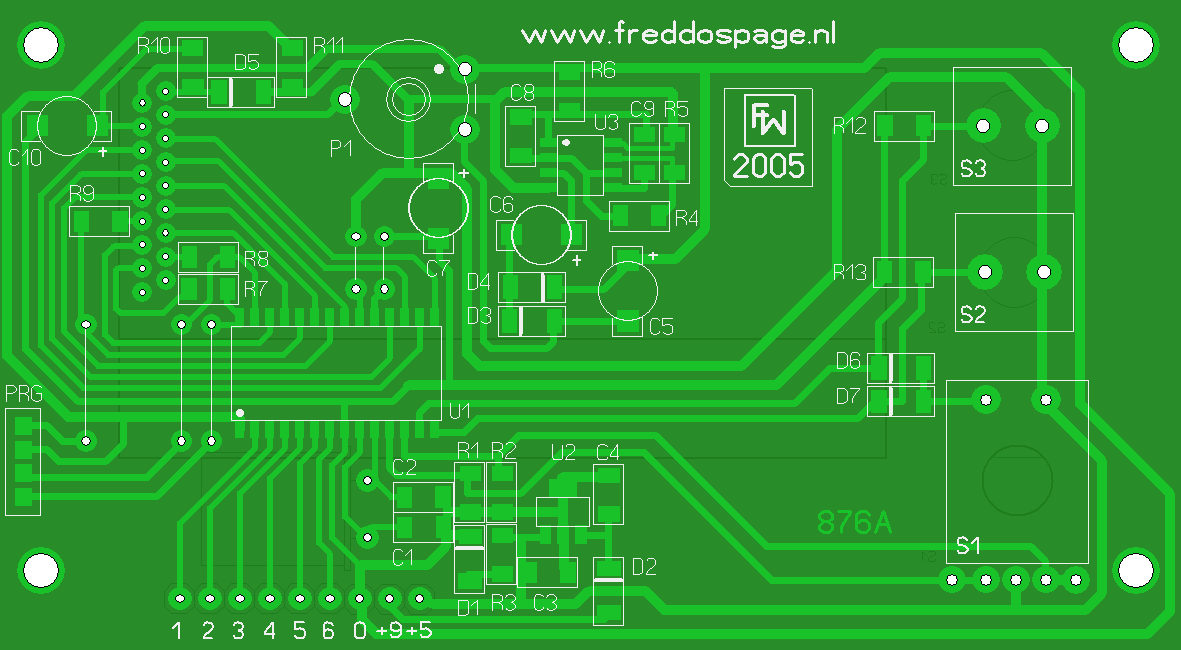 Click to enlarge.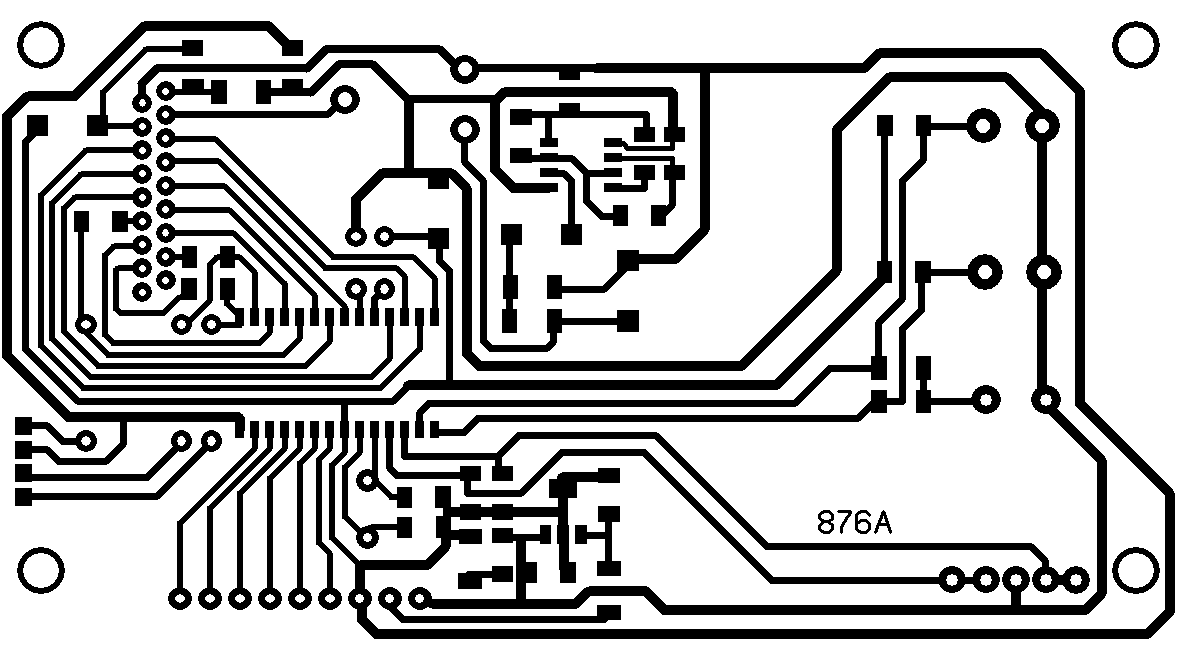 Copper layout. 100 x 55 mm
Click to enlarge.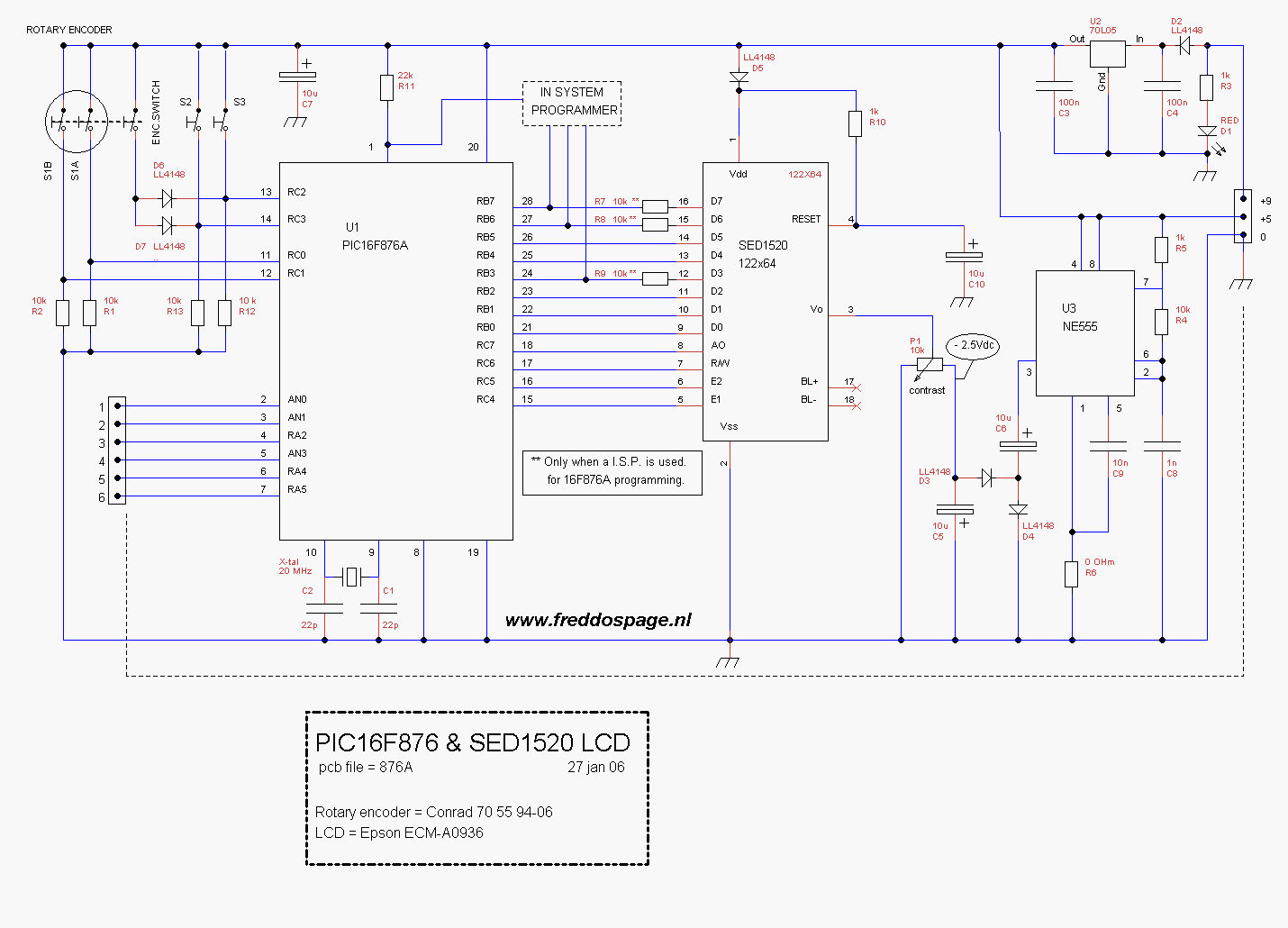 Circuit diagram.
Click to enlarge.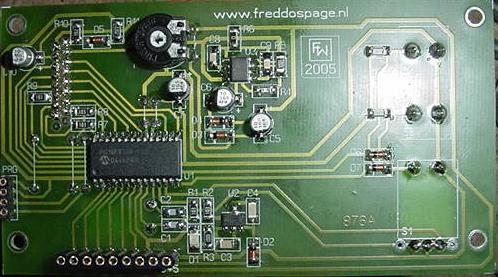 Proto board.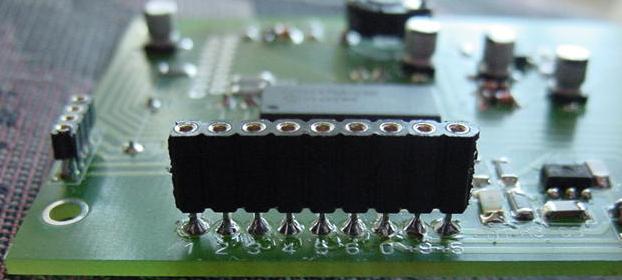 Left on picture:
Little 4 pin connector for a -In System Programmer-.

Center of picture: 9 pin female connector.
6 pins for PIC16F876 In-Outputs.
3 pins for power. +9V in, +5V out & ground.

Right on picture:
SMD voltage regulator, 5V, 150mA.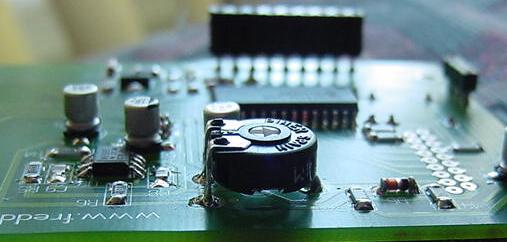 Close up of LCD contrast potentiometer.

On the left side....
NE555 & friends making -2.5Volt for LCD contrast.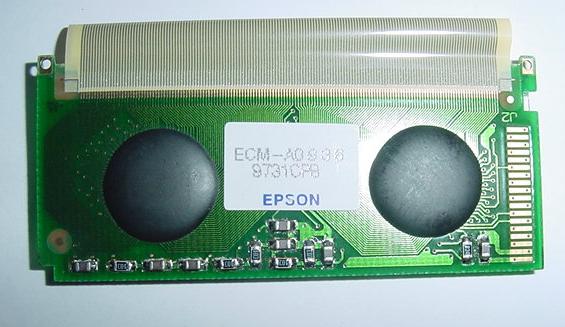 Epson ECM-A0936. 122 x 64 dots, SED1520 compatible graphic LCD.