Audio Compressor Limiter with 4.5kHz Low Pass Filter for AM audio.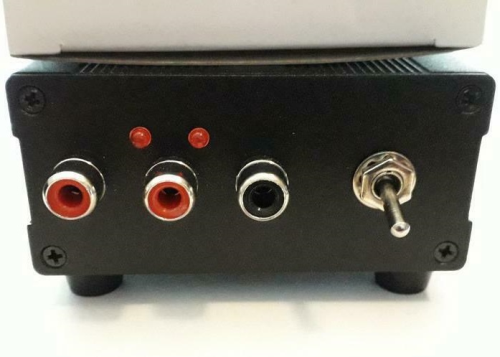 - Dimensions: Aluminium Case 100x76x38mm (LxWxH).
- Current: 12V. 15mA.
- 4,5kHz Passif LC Low Pass Filter.
- Two clipping indicator leds.
- Audio RCA L+R input and RCA mono out.(internal stereo to mono converter).
- With external power adapter.
- More data soon....